Oven Repair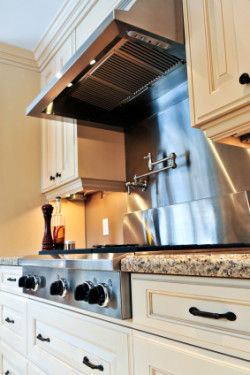 If you're someone who enjoys cooking at home, then you definitely appreciate everything your oven and stove have to offer—and you miss those appliances a lot when they aren't working properly. For oven repair, stove repair, and range repair you can trust in St. Augustine and the surrounding area, look no further than All Appliance Repair. We've been one of the local region's leading oven repair service providers since 1975, and you can count on us to put everything we've learned in the past 40 years to work for you. We believe that bringing together quality workmanship and professional customer service results in satisfied customers. Become one of our satisfied customers by calling today to schedule your oven repairs!
We're available to assist with all sorts of cooking appliance problems, including:
Oven not heating
Oven won't turn on or off
Inconsistent temperatures
Stove burners not lighting
Oven door not closing
And more
Perhaps you need us to repair the heating element. Maybe you need a new oven thermostat. Whatever the case, All Appliance Repair has what it takes to accurately diagnose the root cause of your oven service problems and make the necessary repairs to get the appliance performing properly once more. On top of our 40 years of experience in oven repair service, we're proud to be fully licensed and insured. We also hold an A+ rating from the Better Business Bureau and the 2013 Angie's List Super Service Award. Scheduling your oven repairs with All Appliance Repair means feeling confident that the job will get done right.
Comprehensive Oven Repair Warranties
At All Appliance Repair, we stand behind the work we do. We guarantee our oven and stove repair labor for 90 days, and we guarantee any new parts we install for a full year. If your issue with an oven not heating, a stove burner not lighting, or any other malfunction recurs after our initial visit, we'll come back out to your home as soon as possible to investigate the situation and solve your problem for good.
We're familiar with a wide array of brands and models, and we're available for both electric and gas stove repair. Whatever unit you own, All Appliance Repair has the knowledge and skill to fix it. For your added convenience, we're pleased to offer emergency oven service if you need help right away. So don't wait any longer! Contact All Appliance Repair to discuss the electric or gas oven repair you need, and to schedule your appointment! 
Range Repair
Electric Oven Repair
Oven Repair Service